Banshee Cast Guide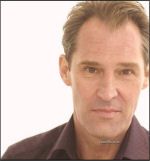 Ben Cross
As 'Mr. Rabbit' (Banshee cast)
Rabbit is a ruthless Ukrainian gangster who has been hunting down Lucas and Carrie since they betrayed him 15 years earlier.

Career and Filmography:

Ben Cross (born 16 December 1947) is a British actor of the stage and screen, known for his portrayal of the British Olympic athlete Harold Abrahams in the 1981 film Chariots of Fire.

Cross was born Harry Bernard Cross in London to a working class Irish Catholic family. His mother was a cleaning woman and his father a doorman and nurse. He began acting at a very young age and participated in grammar school plays – most notably playing Jesus in a school pageant at age 12. Cross was educated at Devonport High School for Boys, a grammar school in Plymouth, Devon, but was bullied by a teacher and left home at 15.

Cross initially worked in various jobs including work as a window cleaner, waiter and joiner. He was master carpenter for the Welsh National Opera and property master at the Alexandra Theatre in Birmingham.

In 1970 at the age of 22, he was accepted into London's Royal Academy of Dramatic Arts (RADA) - the alma mater of actors such as John Gielgud, Glenda Jackson and Anthony Hopkins, but later expressed little interest in pursuing the classical route.[5]

After graduation from RADA, Cross performed in several stage plays at Duke's Playhouse where he was seen in Macbeth, The Importance of Being Earnest and Arthur Miller's Death of a Salesman. He then joined the Prospect Theatre Company and played roles in Pericles, Twelfth Night, and Royal Hunt of the Sun. Cross also joined the cast in the immensely popular musical Joseph and the Amazing Technicolor Dreamcoat and played leading roles in Sir Peter Shaffer's Equus, Mind Your Head and the musical Irma La Douce – all at Leicester's Haymarket Theatre.

Cross's first big screen film appearance came in 1976 when he went on location to Deventer, Netherlands, to play Trooper Binns in Joseph E. Levine's World War II epic A Bridge Too Far which starred an international cast, including Dirk Bogarde, Sean Connery, Michael Caine and James Caan.

In 1977, Cross became a member of the Royal Shakespeare Company and performed in the premier of Privates on Parade as "Kevin Cartwright" and played Rover in a revival of a Restoration play titled Wild Oats.

Cross's path to international stardom began in 1978 with his performance in the play Chicago in which he played Billy Flynn, the slick lawyer of murderess Roxie Hart.
Last Photo Gallery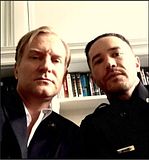 @UlrichThomsen: On set with @TomPelphrey #BansheeSeason4 @Cinemax
@UlrichThomsen: On set with @mattyrauch #BansheeSeason4 #Banshee @Cinemax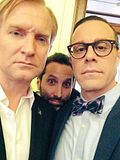 @mattyrauch: @adamtargum has decided to join team proctor #teamproctor @UlrichThomsen @Liliflower33 @Cinemax #Banshee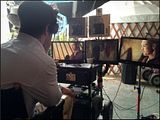 @GregYaitanes: director @lperistere directing @genosegers in the yurt.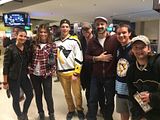 @danmerz24: Found some the cast and crew of #Banshee at the pens game wth @DanteYouhon @ivanamilicevic @MattServitto @mattyrauch
@GregYaitanes: #BansheeFinale more fat suit fitting with @shuhen. i'm on the right.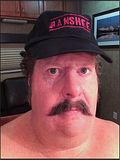 @GregYaitanes: More fat suit fitting with @shuhen. i'm on the right. Shuler Hensley, #Banshee Ep. 3x03 - A Fixer of Sorts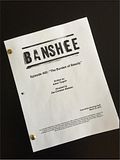 @adamtargum: #Banshee episode 402 @Cinemax
@adamtargum: 401 Hot off the printer...@Cinemax @Jtropper #Banshee
@GregYaitanes: #Banshee Finale S3 scouting ep 308 in NOLA home of #Quarry for @Cinemax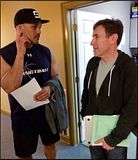 @GregYaitanes: #BansheeFinale with @MattServitto with hair and @Jtropper and @genosegers having a hallway chat.